4162 REAR DOOR HANDLE
(Special OEM Removable Cylinder Locking Handle)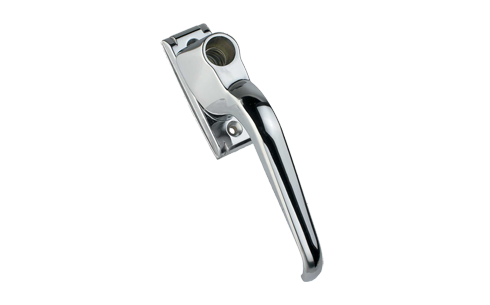 Designed to accept Illinois Lock Model No. L 729-510- 125 removable cylinder lock and key only
Cylinders are available through OEM or cylinder manufacturer
Proven strength and durability of Kason truck body handles
Cylinder is easily removed to change locks
Handles are compatible with Kason interior latches for sliding and rear van doors.
Standard handle for rear, swing doors.
Specifications
MATERIAL
Die-cast zinc handle and plate.
FINISH
Polished chrome. Powder coat available for severe environmental conditions.
STYLES
Side door handles available in paddle or grab style; interchangeable with Kason No 4002 handles. 
CONSTRUCTION
Roll pinned assembly allows field change from push to stationary cylinder lock.