0463-3008 FREE FLOW DRAIN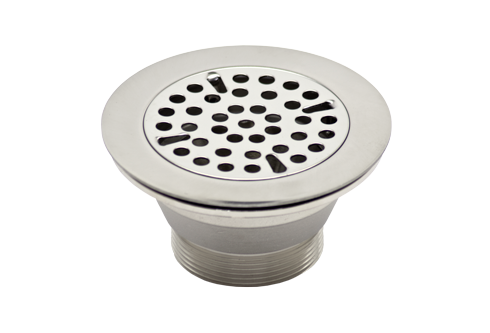 Cast bronze nickel plated body with snap-in stainless steel strainer.

Self-centering face flange.

Fast trouble free drainage.

Fits 3-1/8" (79mm) diameter sink opening.

2" NPS male connection.

Perfect for mop sinks, laboratory equipment, autopsy tables, and other applications.
Specifications
MATERIAL
Highly polished #400 stainless steel strainer and drain housing; rubber stopper and flange gasket, die-cast zinc stem, compression nut and lock nut; polypropylene compression sleeve.