0451KL0012 PRE-RINSE SPRAY VALVE KIT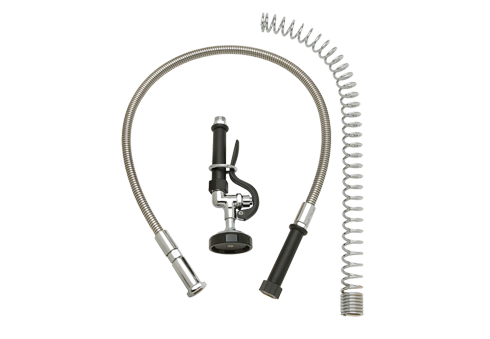 Includes PathoGuardTM* antimicrobial treated handle and grip.
NOTE: KL model numbers replace KN model numbers
* PathoGuardTM treated products helps prevent odor, staining, and deterioration of product by non public health mold, bacteria, and fungus. Regular cleaning and sanitization practices are required if public health is a concern.