1825 NARROW JAMB HEATED VENT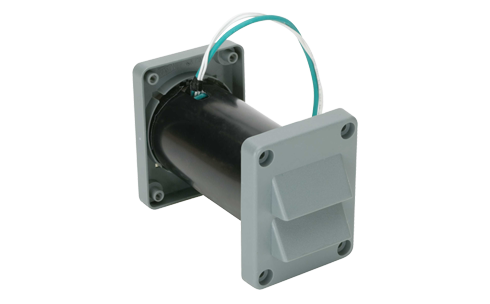 Lightweight, springless valves provide greater air flow at lower pressure than spring-loaded valves
Lower pressure allows doors to open and close with ease and reduces stress on walk-in enclosure joints, reducing chance of leaks
Computer-designed heater eliminates valve freezing
Narrow profile unit mounts in door jamb
Port installs through 2 1/2" (63.5mm) diameter hole with minimal wiring
Engineered to optimize the self-closing potential of Kason Walk-in hinges, latches and door closers
Protects from structural damage because of temperature and pressure build up
Compensates for air expansion and contraction
NOTES:
Walk-In operation temp range: -20°F(-28.9°C) to 40°F(4.4°C)
Normal capacity: 1 per cf in freezer, 1 per cf in coolers. Use quantity calculator for application details.
Specifications
MATERIAL
Gray ABS plastic valve body and louvers, PVC tube, internal aluminum and stainless steel parts.
POWER
.04 amp @ 120 VAC; 4W heater.
.02 amp @ 230 VAC; 4W heater.
MOUNTING
No. 1825 only mounts horizontally. Drilled for No. 10 (5.0mm) screws. Requires 2-1/2"
(63.5mm) diameter hole.
UL LISTING
File No. E57306
SELECTION
See Quantity Selector Chart