1832DBL LOW TEMPERATURE VENTILATOR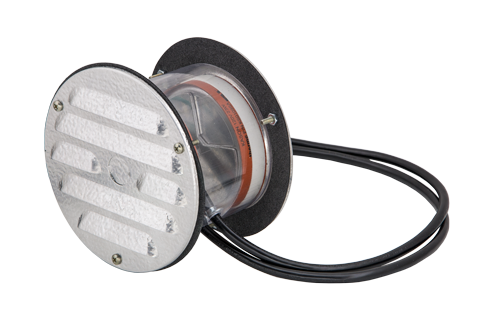 Lo-temp version of Kason's time-tested hi-flow ventilator, specially adapted for freezer applications.

Extra heated body provided to minimize frost accumulation in deep freeze environment
Operates efficiently in temperatures from –40°F (–40°C) to 20°F (-28.9°C)
Protects from structural damage because of temperature and pressure build up
Compensates for air expansion and contraction
Specifications
MATERIAL
Inside louver - aluminum
Outside louver - aluminum with screen.
Vent assembly - aluminum with heater.
Tube - polycarbonate.
DIAMETER
Louver plate - 6-1/4" (158.8mm).
Tube - 4-5/8" (117.5mm).
MOUNTING
Mounts through wall. Drilled for No. 8 (4.0mm) screws.
LENGTH
Standard for 4" (101.6mm), 5" (127mm) and 6" (152.4mm) wall thickness.
UL LISTING
File No. E57306
OPTIONS
Square cover plates available, special order
ELECTRICAL REQUIREMENTS
See Catalog