1832DBL LOW TEMPERATURE HEATED
PRESSURE RELIEF PORT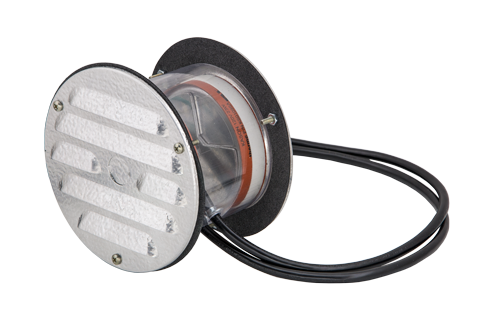 Lo-temp version of Kason's time-tested hi-flow ventilator, specially adapted for low temperature freezer applications.

Extra heated body provided to minimize frost accumulation in deep freeze environment
Protects from structural damage because of temperature and pressure build up
Compensates for air expansion and contraction
NOTES:
Walk-In operation temp range: -40°F(-40°C) to -20°F(-28.9°C)
Specifications
MATERIAL
Inside louver - aluminum
Outside louver - aluminum with screen.
Vent assembly - aluminum with heater.
Tube - polycarbonate.
DIAMETER
Louver plate - 6-1/4" (158.8mm).
Tube - 4-5/8" (117.5mm).
MOUNTING
Mounts through wall. Drilled for No. 8 (4.0mm) screws.
LENGTH
Standard for 4" (101.6mm), 5" (127mm) and 6" (152.4mm) wall thickness.
CERTIFICATIONS
UL Listing File No. E57306
INPUT POWER
120 V, 46 W, 0.4 Amp
240 V, 46 W, 0.2 Amp