1267 CAM RISE HINGE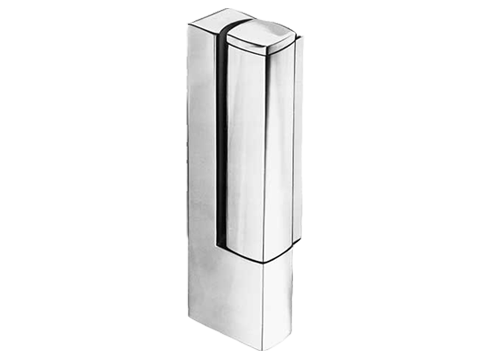 Beautifully designed and proportioned basic hinge is engineered for heavy use and long life
Self-lubricating Zytel cam allows door to close automatically or to stay open at 98° or 120° depending on model
Reversible cam for use on right or left-opening door
Lift-off feature allows door to be removed with hinges in place
Adjustable to compensate for gasket compression
Spring-assisted and switch-activated versions available
1268 SPRING ASSISTED HINGE
Spring-assisted version of No. 1267 to use where door removal is not required
1367S MICRO SWITCH
Compact switch, automatic switch to control light, fan or other electrical device
Fits within base of 1267 hinge
Leads attached for easy installation
Order hinge and switch separately
Consult factory for UL Recognized Component certifications
Specifications
MATERIAL
High pressure, die-cast zinc flange, strap and adjustment plate; brass cover.
FINISH
Polished chrome.
OFFSET
3/16" (4.8 mm).
ADJUSTMENT RANGE
1-5/8" (41.3 mm) to 2-3/8" (60.3 mm).
MOUNTING
Flange and strap drilled and counter-sunk for No. 12 (5.5 mm) flat head screws.
LOAD RATING
See Hinge Selector Chart, Group C.
PACKAGING
40 per carton
WEIGHT
Approx, 38.5 lb. (17.5kg) per carton
1367S
Single pole double throw 5 amp at 250VAC, comes with three leads (N/O and N/C) or two leads (N/C).